Raw Sounds
Rarely do rock legends and young bands collide in such an original and unexpected collaboration.
In 2011 Ray-Ban continued its history of working with rock 'n' roll icons by collaborating with former Smiths guitarist Johnny Marr. Inspired by Eno & Schmidt's Oblique Strategies, Ray-Ban Raw Sounds saw Johnny Marr curate four contemporary bands – Best Coast, Mona, Au Revoir Simone and Tom Vek – in an extraordinary musical experiment.
As curator, Johnny developed five parts, designed as song-writing inspirations for each of the contemporary groups. The five parts comprised an online video showing Johnny playing a looped guitar tune, a poem written by Johnny, a black and white photograph of two of Johnny's friends, a quotation from German philosopher Friedrich Schiller, plus a map of the Lower East Side.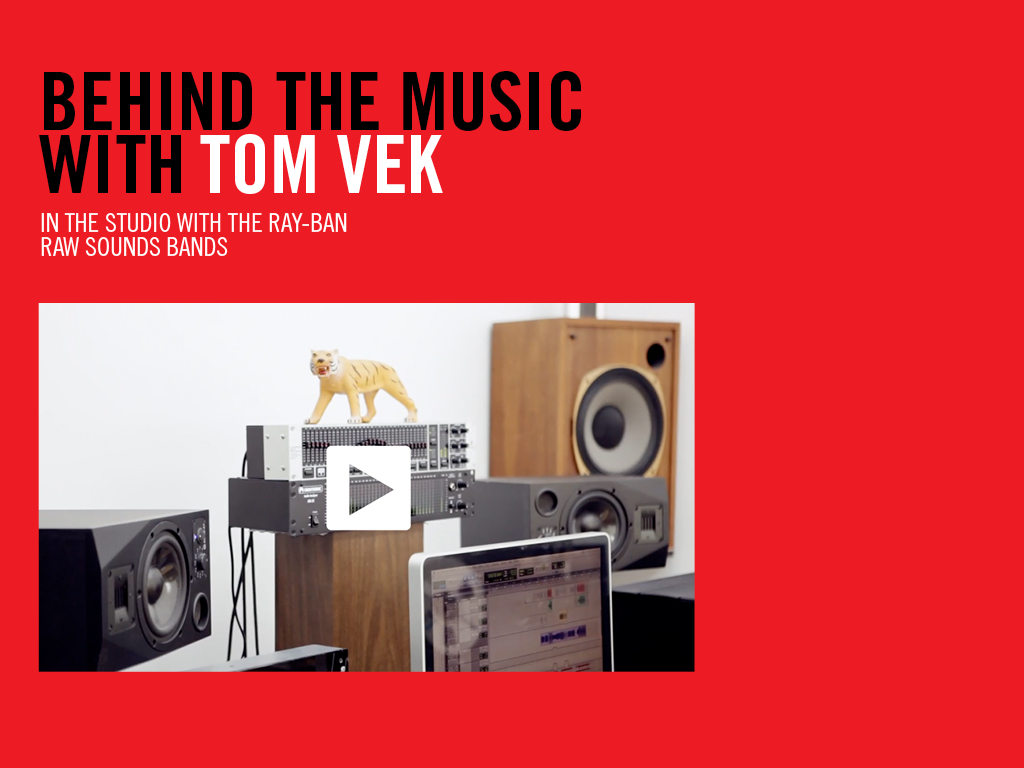 Using these five parts as inspiration, the four bands were each challenged to create a song in their own style. The idea was to deconstruct the creative process: strip back the elements of song and approach the task of composing a track in an entirely unorthodox way.
The whole process was documented by the photographer Pat Graham and film director, Poppy de Villeneuve. Content from the project – photos, videos and interviews – was showcased in a bespoke iPad zine distributed to music, fashion and lifestyle journalists worldwide. The campaign culminated in live gigs in New York, London and Hong Kong.