Nike Free A-Z
Ever heard the expression, every day's a school day? It's this little saying that sparked our idea for getting back to basics, to educate young runners on the performance advantages of wearing Nike Free.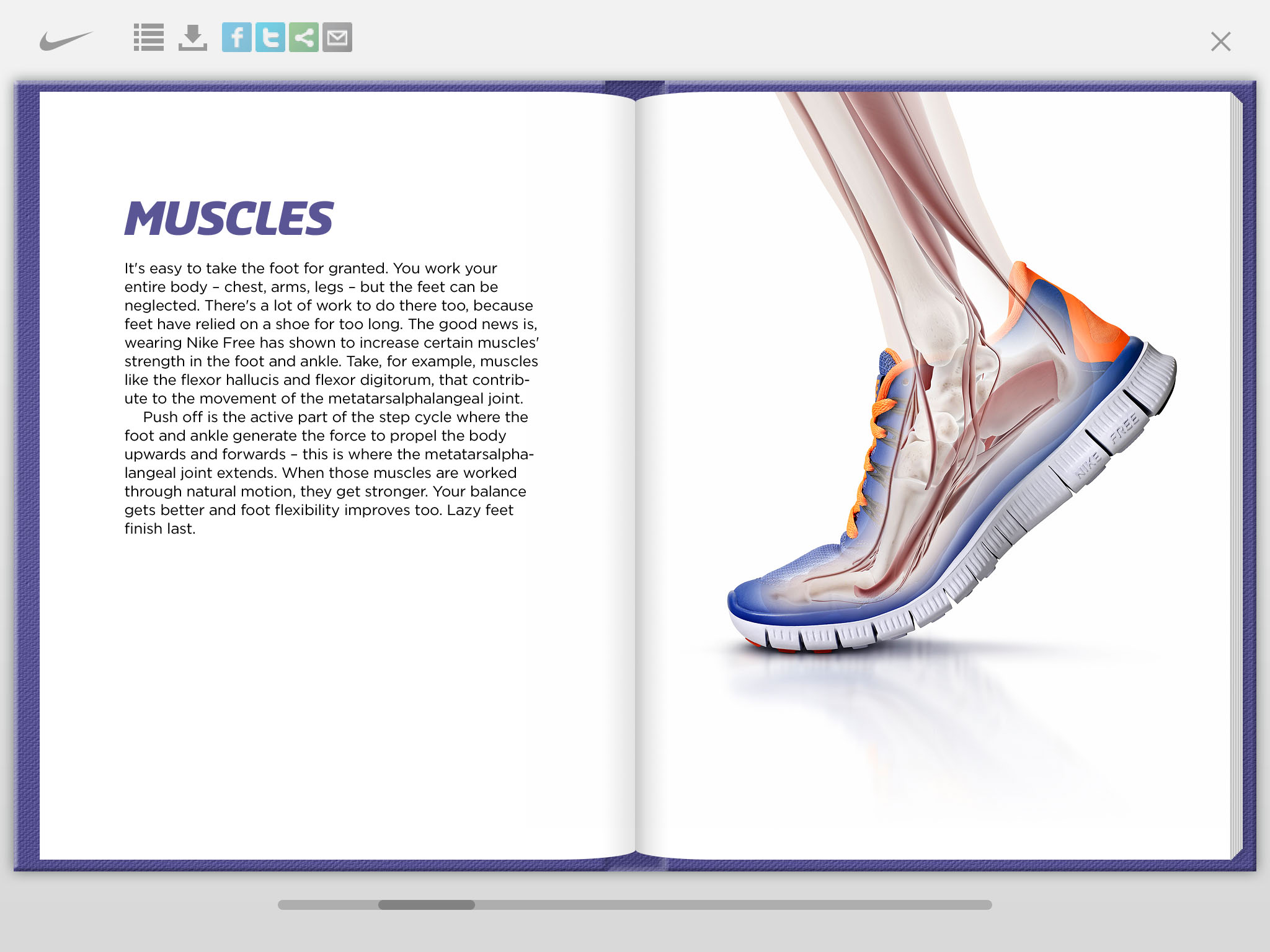 Our focus was on refreshing the key elements of the Nike Free story and illustrating the existing benefits of the range to excite and engage runners of all ages and abilities. To do this we produced an online interactive guidebook telling the nine-year story of Free.
Shooting four new films, producing original photography and commissioning unique illustrations allowed us to curate a beautiful and exciting collection of content. The simple A-Z format enabled us to tell a deeper, richer story through 26 easily digestible chunks.