Fuelband Fanzine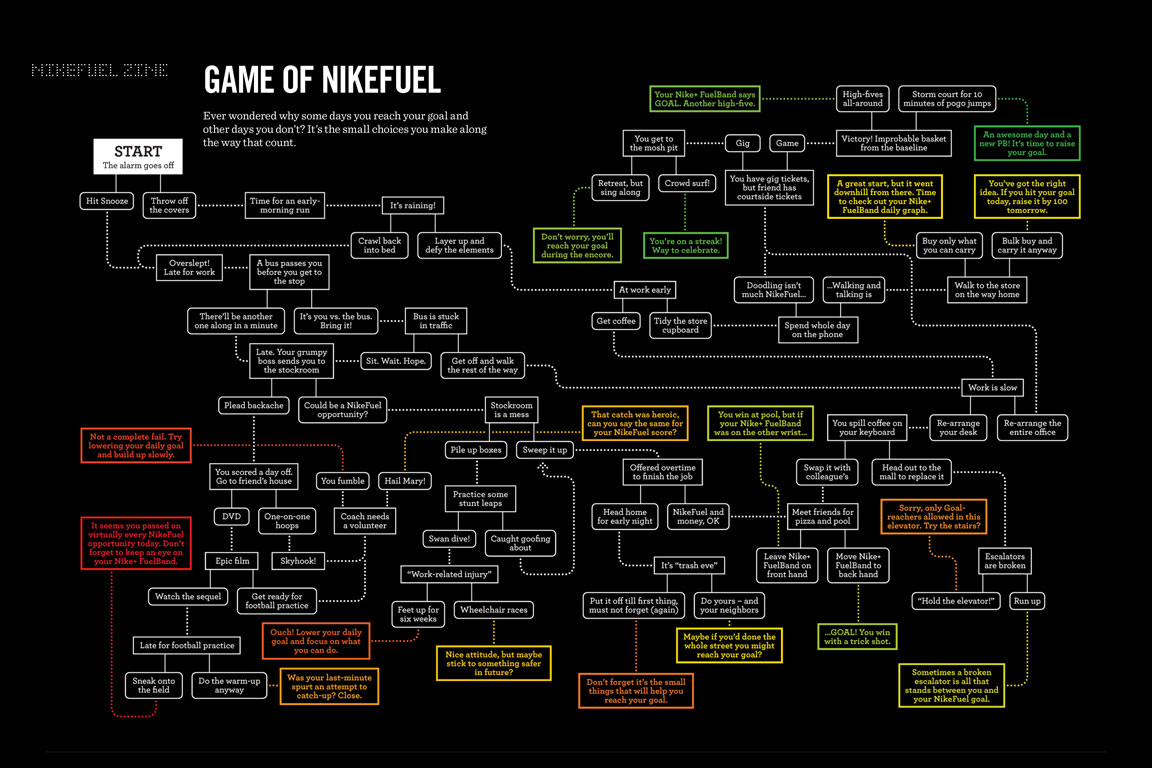 How much NikeFuel can you earn cleaning a barbeque? Or with a ketchup bottle? And why is nervousness better NikeFuel than confidence? These and countless other ways to earn NikeFuel were explored in our online zine that offered up creative ideas for how to get the most out of the Nike+ FuelBand.
The aim was to encourage influential bloggers to pick up their Nike+ FuelBand and keep using it, instead of letting their usage wane over time. We presented Nike with options that we thought could help with this, from every angle. They chose them all.
The result was a multi-faceted live magazine experience for members of the media, featuring distinct pieces of content published over a two-week period to maximize engagement. Sections ranged from a set of custom playing cards that determined how much NikeFuel you could get from everyday tasks, to an interactive quiz designed to reveal what Fuelband tribe you may belong to.